Latest news


Why not join us on


TWITTER
RADARS G0ROC/P IN THE PW QRP 2m CONTEST 11th June 2017







Robert (M0ZVF) and Eddie (G7DNM)
Operating the QRP station

The Clubs new Clark pump-up mast
with 11el yagi

A View of the site on Rooley Moor
1540ft ASL (IO83VQ)

INFORMAL TALK BY ALAN G4VVT - 24th May
About Antennas, Feeders, Stubs etc

A superb chat by Alan which was well appreciated by all





TALK ON THE MAGNETOSPHERE
ROBERT BAXTER, 10th May

A superb follow on from Rob's talk on March 1st.
Here showing the effects of the solar wind
when it hits the earth and leading up to Aurora


TALK ON DMR by Robert M0NVQ
Wednesday 19th April 2017



A very well presented and interesting talk by Robert (M0NVQ)
on DMR (Digital Mobile Radio). A relatively new digital mode, either simplex or through repeaters, for radio amateurs which offers far better modulation characteristics than other digital modes. No more 'Dalek' sound effects when the signal gets a bit weak and new handheld Tx/Rx are available from only about £90.






Talk by BYLARA

Wednesday 29th March at RADARS


BYLARA



A very interesting and well presented talk by Val (G6MML), assisted by Glen (G6HFF) covering the history of BYLARA and excellent coverage of some of their amateur activities. These included oprations on HF and VHF from exotic WAB squares, SOTA,Trig points and IOTA.

Here is a link to their site


South Ronaldsay:- Will be on Island from 22nd April to 6th May 2017. WAB squares are ND48 & ND49 Call sign GB4SRO in WAB ND49. Also hope to work some more WAB squares on Mainland Orkney & SOTA peaks if possible, using our own callsigns (G6MML / G6HFF)

North Uist:- Will be on Island from 19th August till 2nd September WAB squares:- NF 67, 66, 76, 77, 87, 86, 85, 97, 96, 95. Not sure how many can be worked but will try as many as possible. Call signs will be GM6MML/A/P & GM6HFF/A/P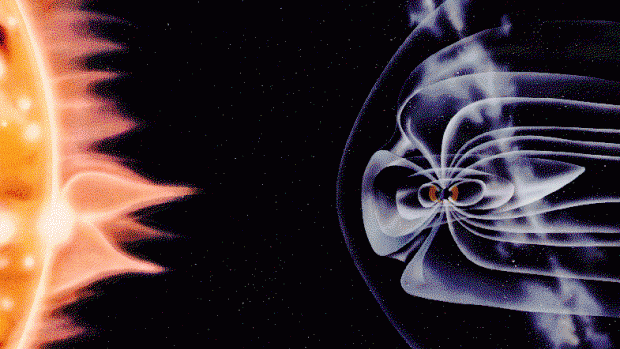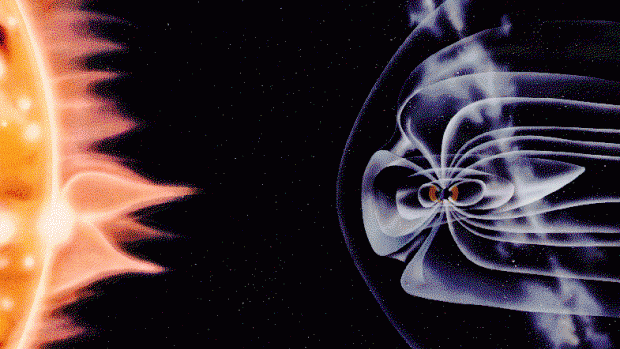 TALK BY ROB BAXTER
The Magnetosphere

Wednesday 1st March



Rob giving the talk with Dave G3RIK
in the background

The Magnetosphere


A fascinating talk by Rob covering the sun, from its core, to photosphere, chromosphere, prominances and flares, plasma and magnetic field interactions. Superb photos and videos including spectacular prominances and flares and coronal mass ejections with consequent interactions with the earth's magnetic field.



Everyone thoroughly enjoyed this very enlightening presentation.

We now eagerly look forward to Rob's follow up talks.









Wednesday the 11th of November 2016 saw 5 further successful exam passes for members of Rochdale And District Amateur Radio Society - 4 Foundation and 1 Advanced,




Pictured left to right: Ashley (M6ODS), Dave C (M6HYA), Phil - Secretary and Lead Instructor (M0KPH), Keith (M0THI), Ray (M6KHT), John - President (G7OAI), Lee (M6HXL).

Ashley, Dave C, Ray, and Lee are now studying for their Intermediate.







We are pleased to announce two further exam successes in March, with Cate (M6XVJ) passing her Foundation exam and Keith (2E0THI) passing his intermediate.



Both are now concentrating on the next exam, for which we wish them good luck.



Wednesday April 13th 2016 kicked off our season of talks, with John (G7OAI on the right) and Alan (G7EQK on the left), giving a presentation on RAYNET.


For those who were not familiar with RAYNET this was a fascinating insight into the work carried out by the group and its volunteers.










October 2015.

Three more RADARS members have successfully passed their Foundation Exam.

Front row, left to right are;
Jensen (M6MZN), Keith (M6THI) and Steve (M6MVM). Looking on, back row, are club president John (G7OAI) and one of the club's instructors Phil (M0KPH).

All 3 are now working their way towards the Intermediate exam.



The first of a series of talks, on the 7th of October 2015, with Dennis Anderson (G6YBC) of Kanga Products.

Dennis started the evening with a presentation on "Tools and Test Equipment for Home Brewing", then went on to show some of the many kits on offer from Kanga Products, including explaining the history and development behind some of the kits.

Link kanga-products.co.uk



VHF NFD 3/4/5 July 2015
On Scout Moor wind-farm site - next to highest turbine - IO83VQ
6m/4m/2m/70cm
Propagation conditions once again very poor on all bands.
RESULTS NOW OUT
RADARS only came 4th this year

Saturday 1st August 2015

Saturday the 1st of August 2015 saw the first Rochdale and District Amateur Radio Society's fox hunt, which they are hoping will become an annual event.
Competitors met for registration outside the Owd Betts pub, Edenfield, at 17:30 for an 18:00 start, with Eddie (G7DNM) being this years fox.
The time waiting for the event to start was put to good use discussing tactics and checking out the various set ups being used. These included everything from shop bought antennas to a number of home made offerings, including the almost customary tape measure yagi.
Whilst the fox wasn't caught on this occasion, a few did get quite close. Lewis (M3HHY) and Roy (M0LEX) were eventually declared the winners, as it was felt they got the closest.

VHF NFD 4/5/6 July 2014
On Scout Moor wind-farm site - next to highest turbine - IO83VQ
6m/4m/2m/70cm
Propagation conditions worst for years on all bands.
RESULTS NOW OUT
RADARS Came 2nd again this year
(See a few pics)

PRACTICAL WIRELESS QRP CONTEST 2014

RADARS, G0ROC/P enters the PW QRP 2m Contest
from the top of Rooley Moor on Sunday June 15, 2014
RADARS came 8th out of 63 entrants
(See a few pics)


SOTABEAMS TALK - Wednesday 28th May 2014 -

Richard, G3CWI's talk was lively and interactive with
demonstrations of gear and techniques for portable operating.
A superb evening and very many thanks to Richard
LEARN MORSE THE EASY WAY - AT RADARS - Jan 2014

Download 'Morse Machine' from G4ILO's website
Load to your PC
(Windows 95,98,Me,2000, XP or Vista - not sure about 7 & 8)

Run it -
about ten minutes per day should do it
You will be surprised at how quickly you pick it up
Slowest morse speed 18wpm but a decent gap to allow you to type the response
Try letters only at first then include numbers and later symbols
Regular 'tests' at RADARS to see how you are doing and hope to set up on air tests soon

RADARS UN IYC 2012 - Special Event Station - now completed


GX0ROC on-air from 1/8/2012

to 31/12/2012

DXCC 118

QSOs 2020

Many many thanks to all who helped and

particularly other Rochdale Radio Clubs

.

The spirit of co-operation is alive.




Modes Used
SSB, RTTY
PSK31 / 62
CW



Follow the link to COOP for an outline of proposed activities
GX0ROC QSLs by return
or request a QSL card - email: QSL@radars.me.uk

(QSO - date/time/freq. please)



For a list of countries worked, in support of United Nations IYC 2012, by GX0ROC - follow this link

Links to
Celebrating our heritage - Rochdale Town Centre Trail
Rochdale MBC getting ready to welcome the world
2nd in 2013

News Flash (Oct 2012)
RADARS WINS VHF NFD (M&M Section) once again
(RSGB Contest Results)
and was presented with the G5BY trophy on
Wednesday 5th December at RADARS
by Dave Wilson, RSGB President
(Rochdale Online Link)
SOME PAST CLUB TALKS/EVENTS (2010) -

The new venue will be ready soon (Feb 2012)



November 24th
Talk by RAYNET including a demo of APRS and Digital Messaging. Speaker will be Roger Alexander, (2E0WWZ) County Controller for Gtr. Manchester, assisted by Chris Moulding, G4HYG, MD of Cross Country Wireless.
Many thanks to Roger and Chris for a very enjoyable evening with an excellent and informative talk about APRS and RAYNET.
A few Photo's of the talk 1 2 3 4

October 27th




Organised group visit to the

Astronomy Centre

, Todmorden.




A fantastic evening hosted by Peter and Andy of the Astronomy Centre. Everyone who attended said how much they had enjoyed your talk and the hands on experience with a quality 16" telescope. It was particularly noted just how knowledgeable, enthusiastic and dedicated both are on the subject.



May12th
Demonstration of a radio controlled mini-helicopter. Many interesting features emerged, such as the ultra lightweight Li/Polymer battery, the micro miniature motors and servos, the auto steering gyroscope and the multi channel auto logging 2.4GHz controller and receiver. Some additional details can be found Here for micro helicopter details and Here for mini gyro details, and a youtube video demonstration of just how dangerous Li/Po batteries can be when handled incorrectly. Here is a picture of the helicopter with two of the club's Alans (G7EQK, G4VVT) in the background during the demo.
(G7UCP)



April 21st


Demonstration of live aircraft monitoring using available sites on the internet (

Note: Use Firefox rather than IE to load these

- RadarVirtuel and FlightRadar24) and using Skype to listen to a remote scanner monitoring Manchester Airtraffic Control.
(G3RIK)



April 14th


Demonstration and operation of a Yeasu FT-897D


(G3RIK)



April 7th
Demonstration of a Kinetic Avionic SBS-1 real time virtual radar. Installation of software on a PC and monitoring of local live aircraft movements


(G7UCP)



March 31st


Demonstration of a model aircraft flight simulator on a large screen projector display




(G7UCP)



March 24th


Demonstration of on-line amateur radio teaching and training software on a large screen projector display




(G7UCP/G3RIK)



March 17th
How to set up Ham Radio Deluxe to control a remote amateur station, an IC-756Pro3 and using Skype for the audio link.


(G3RIK/M0MSC)



March 10th
Demonstration of on-line monitoring and mapping of world-wide shipping and the location of a radio ham operating onboard an antarctic survey vessel close to the Falkland Islands (heard but not worked yet)
(G3RIK)


Club Members Contest operations 2010



BERU Commonwealth contest
March 13/14th - CW
G3RLE, Restricted, 24hr section -
152 contacts
G3RIK, Restricted, 12hr section -
55 contacts

CQ WW 160m CW Contest,
January 30/31st
G3RLE, low power Section, 62,820
(currently listed as 3rd G claimed score)
G3RIK, low power section, 45,408
(currently listed as 5th G claimed score)



Next Main Club Contest



RSGB VHF NFD
(6m, 4m, 2m and 70cm) 6/7/8 July 2012



Overall RADARS finished in 1st place in the mix and match section (G5BY rophy)
Very well done to all concerned

6m - 4th - 106,888 4m - 3rd - 36,035 2m - 5th - 47,757 70cm - 4th - 7,326
POST-EVENT - VHF NFD (2010)
and a map of the stations worked (
a bit slow to load but interesting)
6m
4m
2m
70cm
2x Caravans for 6/4m and 2m and a tent for 70cm onsite - 1550ft ASL at the Scout Moor Wind Farm



Friday July 2nd - 3pm on.

All antennas and tx/rx systems were completely installed by 22.00z and a few contacts showed everything was working well.



Saturday July 3rd
6m, 2m 70cm started ontime at 14.00z. All stations reported good conditions with Es and Tropo. 22.00z ended the 6m section and 6m rig (IC-756Pro3 + 400W linear) were replaced with the 4m setup (FT-847 & HB 160w Linear) and ready for testing by 00.00. 2m continued until 03.00z when operators fell asleep.

Sunday July 4. 4m started ontime at 08.00z and 4m/2m reported excellent conditions again with plenty of Es and tropo to Europe. Unfortunately the wind had increased overnight to the level were the 70cm tent blew down, so we had to give up on 70cm completely after that. 14.00z saw the end of the contest and all stations, antennas included had been dismantled and stowed by 16.30z despite occasional downpoors and high wind. Caravans were taken back into storage and everyone was back home for 18.00z

Congratulations and thanks go to all who turned up and particularly to those who helped set-up, operate and dismantle. More Photos of the event will appear shortly
Canadian visitors to RADARS on Monday 17th September 2008 (VE7BN Lyle and VE7IYL Doreen).


The club was very pleased to meet two visitors on holiday in the UK from Canada, Lylle, VE7BN and Doreen VE7IYL on Monday evening during our club on-the-air activity night.

Unfortunately conditions on HF were quite poor on the evening and we were unable to raise anyone in their area at home.

We wish them both well and a safe homeward journey and hope to meet them again when next in the UK